Over 20,000 Historic Images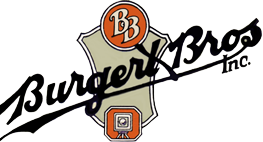 The collection presents a pictorial record of the commercial, residential and social growth of Tampa Bay and Florida's West coast from the late 1800s to the early 1960s.
About the Collection
Over 20,000 images in the Burgert Brothers Photographic Collection chronicle the history of the Tampa Bay area as it faced wars, natural disasters, economic booms and busts. The images offer a view of a community at work, from cigar factories, sponge docks and strawberry fields, to grocery stores, service stations and bank lobbies. Many of the photographs also depict a community at leisure, enjoying a day at the beach, participating in local celebrations, attending the Florida State Fair or playing favorite games such as golf, tennis, shuffleboard or checkers.
This extraordinary archive - a visual link with our past and our heritage - is preserved at the John F. Germany Public Library for the public to view and use. The Library has made reference prints for public examination. A photocopier/scanner is available for reproductions of the reference prints or customers can bring their own photographic equipment to make digital images of the materials. Reprints of the photographs from high-resolution images of the negatives are also available through a photography studio.
Use Statement
Copies of prints may be used in exhibits, displays and publications, providing a credit line stating "Courtesy, Tampa-Hillsborough County Public Library System" accompanies each print or image.
For more information, please contact us at 813-273-3652.